Bilingual Worship / La Misa Bilingüe

Second Sunday of Advent / Segundo Domingo del Adviento

December 10, 2023 / 10 de diciembre 2023
@ 10:30 am

"PREPARE THE WAY / PREPAREN EL CAMINO"

In-person at 3413 W. Medill Ave and online / En persona en 3413 W. Medill y en linea
Contact the church for the Zoom link

For our calendar of upcoming events, see our 'KANSA CoNEXTion' newsletter for DECEMBER.

Kimball Avenue & Nuestra Señora de las Americas (KANSA) is recognized as an 'Open and Affirming' congregation by the Open and Affirming Coalition of the United Church of Christ.
Link to our "ABOUT" page to read our commitment to inclusion.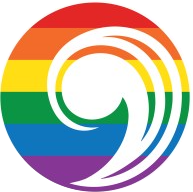 *Kimball Avenue United Church of Christ & La Iglesia Episcopal de Nuestra Señora de las Américas are 2 unique congregations attempting to follow Christ together toward the vision of love, reconciliation, peace and justice. You are welcome to join us on our experimental journey. Learn more about our unique UCC/Episcopal collaboration and other partnerships here.